The best way to protect your investment in your new home is to have a new home inspection carried out. This will ensure that all work has been completed to an acceptable standard before you move in.
We specialise in providing new home inspections for all major stages of your home build including:
Usually an inspection is carried out when your builder is finished a major stage in building your new home.  A house frame inspection is done when the wall and roof frames have been completed.  The pre paint inspection is performed after your home has been plastered and the internal fix has been completed.
The lock up inspection is completed when your new home has it's external cladding or brickwork  complete. In addition, the roof covering and flashings have been installed, along with all external doors and windows. The floor should also be laid. Finally, the pre-handover inspection is done when your house is ready to move in and a final check is made to ensure everything is up to Australian standards before you make final payment to your builder.
We always use a detailed checklist. This ensures that ALL defects are identified, as well as any non compliant issues at every stage of your new home build. This way you will know what you're buying. What is included in the checklist varies depending on the type of home inspection being undertaken.
The New Home Inspection Process
 Phone us on 1800 466 424, to book an appointment for us to do an inspection on your new home
 We can liaise with your builder directly in relation to the timing of the inspection
 The new home inspection is undertaken and we prepare a detailed report that is easy to ready with photos of any issues
 We provide you with the report within 24 hours and follow up verbally to discuss and clarify any issues
Our New Home Inspection Checklist Includes:
Internal
Flooring - including floorboards, tiling and skirting boards
Plasterwork, paintwork and sealants
Ceilings - including cornice lines
All fixtures and fittings, including staircases
Bathrooms - including showers, bathtubs, vanities,toilets etc
Kitchens -including benches, splashbacks, shelving, pantry etc
Laundry - including troughs and benches
Internal doors -including handles, locks and whether hung straight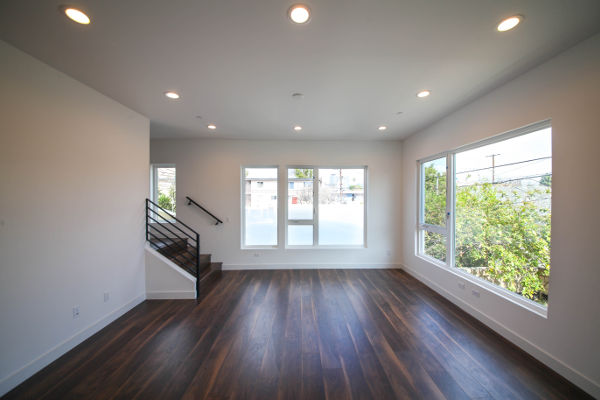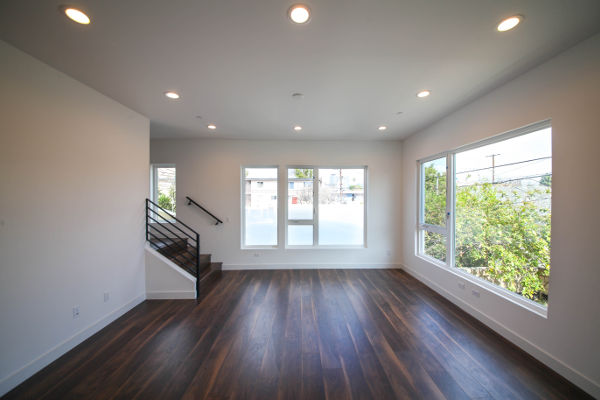 External
Roof frame - including insulation
Brickwork and cladding
Steps, staircases and balconies
External doors - including handles, locks and whether hung straight
Paintwork and sealant
Driveways
Fences
Any outbuildings
With our detailed new home inspection report you will be able to negotiate with your builder in a strong position. This will make sure that you end up with a home to the standard you have paid for. Always remember that is much easier to get defects and faults fixed before you pay your builder and move in.
So not matter what stage of building your new home is at, we will provide an inspection that will give peach of mind - including  - House Frame Inspections, Pre Paint Inspections and Pre-Handover Inspections
Our fees start at $300 (inc GST) and our reports are available within 24 hours.
Why you Need a New Home Inspection
Building a new home is one of the biggest investments you are likely to ever make. It should also be an exciting time as you plan your new life. However, a lot of things can happen between the initial design of your new home and the final handover. For example, issues with the quality of the workmanship may not be identified early. This means you could make final payment to your builder and move into your home before identifying issues with the quality of workmanship. When this happens it can quickly become a stressful situation, both financially and emotionally, to get the problems fixed.
That's why you need a fully qualified, experienced and independent building inspector at your side during each stage of your new home build.  In addition, to performing a thorough pre handover inspection on your new home, we can do an inspection at each stage of the new home build. This includes a slab inspection, house frame inspection, lock up inspection, and pre paint inspection. Each of these stages is significant and usually requires a payment to your builder. This means it is best to get any problems identified early before further payments are made to your builder.
Common Defects Found During New Home Inspections
Even though a building inspection will be undertaken by a Building Surveyor, their focus is usually on whether your new home complies with relevant building standards and regulations. As such, the actual quality of workmanship and materials is not usually their priority when doing their building inspection. Therefore it is best to engage a fully qualified and independent Building Inspector who will take their time to ensure that the workmanship on your new home is up to standard. They will also make sure the home built complies with the original plans and that everything has been completed.
Unfortunately, we often find lots of defects when we do a new home inspection. These defects range from non-compliant brickwork, cracking in driveways, damaged carpentry, painting not up to standard. We sometimes even find the incorrect placement of fixtures and fittings.
Our fees start at $300 (inc GST) and our reports are available within 24 hours. It is a small price to pay to make sure you know what you're buying!